LEAD4TOMORROW BOARD OF DIRECTORS
Jane is the Principal of Shivers Consulting providing counsel on marketing, communications, leadership and executive coaching. She has more than 30 years experience in public relations and marketing after building her own agency and selling it to Ketchum Communications in 1985. Jane was Director/Partner at Ketchum from 1985-2002, where she was responsible for Atlanta, Dallas, Miami and offices throughout Latin America. Clients included Delta Airlines, Home Depot, Cingular, Equifax, Bell South, Clorox, Proctor & Gamble and many other multi-national companies. She has served as Chair of the Society of International Business Fellows, a global network of CEOs and key executives, and on many Boards, including the Carter Center.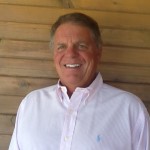 Rowin Floth
Director, Vice-Chair
Rowin established and operated his own real estate company, later becoming involved in development and construction. In 1990 he became a Senior Development Director for Midland College in Fremont, Nebraska. From 1996 until retiring in 2011, he held a similar post for World Vision, the largest independently funded international development organization. He is Founder and President of the Tiffany Foundation, which addresses the needs of breast cancer victims, and is Co-Founder of Equal World Coffee, an above fair trade coffee business working with Rwandan coffee famers to bring economic opportunity to post-genocide Rwanda.
Greg Bourne
Lead4Tomorrow Executive Director/Principal
Greg has more than 25 years experience in the fields of conflict resolution, leadership development and peacebuilding.  He has co-founded and directed three university and nonprofit organizations, most recently Lead4Tomorrow.  His areas of expertise include developing cross-sector partnerships to address major policy and social issues, both in the United States and internationally.  He has written numerous articles and led many courses and workshops toward the end of creating truly civil societies.
Karen served as the Program Manager for the University of Hawai'i Program on Conflict Resolution and Spark M. Matsunaga Institute for Peace from 1987 to 2010.  She provided culturally appropriate process design, facilitation, mediation, and a range of conflict resolution training to schools, communities, and organizations throughout Hawai`i, the Pacific region and internationally.  Recently she served as a founding Co-Director of the Center for Global Nonkilling. Her undergraduate psychology degree work was at the University of Redlands and San Jose State and her graduate work was in social work at UCLA. She has travelled extensively internationally, pursuing peace-building efforts in Africa and South Asia, among other locales.
Betsy has become known for strategic thinking to help businesses and nonprofits address complex issues with fine-tuned messages and insightful leadership. Her 40+-year career has encompassed editorial positions with food business magazines, management at Ketchum Communications, business consulting and coaching. She served 14 years on the board of Hospice of Marin, including two as chairman. She is the co-author of On the High Wire: How To Survive Being Promoted.